How to open an
Everest account?
So you decided to be part of the everest adventure?
First of all, welcome to everest.
When you open an everest account, you will have a dedicated local IBAN and the ability to order up to 5 MasterCard World Business cards (physical or virtual). In addition, you will have access to expense management and card control tools, including changing spending limits, alerts and notifications, and you will benefit from all member offers.
Important: If you need a credit limit (subject to approval), to top up your account from an external account or also to postpone the payment of your expenses, upgrade your account by following the steps in our "How to upgrade my account" tutorial. 
But before that, we invite you to follow the below steps to be onboarded.
The first information we need about you is your professional email address. To finalise this step please tick the boxes to confirm that you understand the terms and services of our product.
Create a password. It is absolutely crucial that your password contains a minimum 8 characters, from which numbers, letters and special characters.
Within a few seconds,  a 6 digit code will be sent to your professional email address. This step is necessary to ensure that your professional email address is valid. To finalise, copy and paste that 6 digit code in the box.
It only takes a couple of minutes to verify your Everest account.
We invite you to perform an identity verification to enhance security. Click on "Start" button to start the process.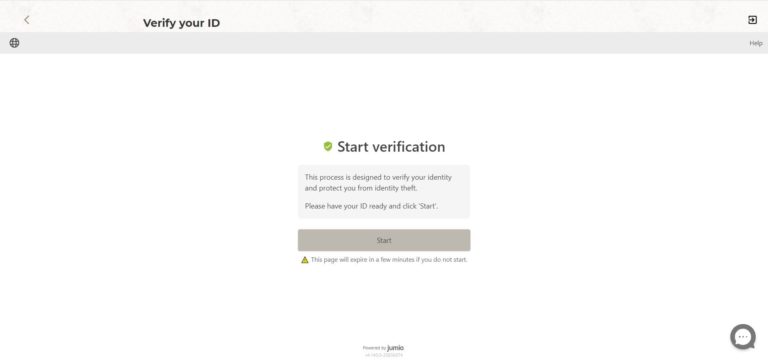 To verify your identity you have to upload a valid government-issued photo ID. Then select the issuing country and the type of document.
You have 2 options to submit your identity card: either by taking a photo of your ID from your computer or with your smartphone.
Please take a photo of the front of your identity card.
Once uploaded, please confirm your action.
Now you also need to upload the back of your identity card.
Once the upload has been completed, please confirm your action, like for the previous step.
Our last ID verification step consists in using your webcam on your phone or on your computer for a face verification. Then press "Start".
 Just center your face in the frame and it will be captured automatically.
Center your face in the frame and follow the instructions.
Then it will take a couple of minutes for our system to process your data.
As a next step, please enter your phone number. Once we have received it, we will send you an SMS with a 6 digit code.
Please confirm your phone number by entering that 6 digit code in the box and press "Continue".
Once this process is completed, you can input your residential address and press "Continue".
Now you can enter your company details : country in which your company is operating, the legal name and the registration number.
If you are creating a new company, please select the option "I am creating a new company and need to deposit share capital to finalise my company registration".
Once you have provided those details, the next information we require is the legal address of your company.
Please also input your operating address which can be the same as the legal address, and press "Continue".
Then, we need to check the identity of the company's directors. Fill in the first name and the last name and address.
If the director is also an ultimate beneficial owner or shareholder, please check the appropriate boxes and fill in the percentage of control and the source of wealth.
Then upload either a PDF or an image of your ID, front and back. The maximum size of the document is 50 MB. Click on "Continue" to confirm.
Please do the same with the list of ultimate beneficial owners. If they are also directors, please check the corresponding box in the previous step.
We need additional information including your industry and your company's website. If you don't have a website yet, please select the option "the company does not have a website" and describe your company's activities in 200 characters maximum.
This step allows you to apply for a credit limit, subject to our approval. We will review your company profile to determine whether or not to grant you the credit limit. Please select the preferred option and confirm by clicking on "Continue".
Please verify all information before submitting.
Congratulations! You have completed the verification process. Please wait a few hours for us to process your application. You will receive a confirmation email.
Want to open an Everest account?