#Biztalk: Antoine Hron, partner at Klin, explains us how to integrate a sustainable strategy into a business model
We are pleased to interview Antoine Hron, the co-founder of Klin.lu, the first dry cleaning and laundry service on request in Luxembourg. Antoine introduced us to the beginning of his great adventure with Klin, the values and the CSR strategy implemented to reduce the ecological impact and the new projects such as byKlin, the company's new brand, with the launch of a new physical point of sale.
Please tell us about the story of Klin, where does the idea of starting a dry cleaning company come from?
I always wanted to become an entrepreneur. While looking for a highly digitised and ecology oriented industry, this market opportunity came to me. The laundry activity was matching my expectations, because this kind of industry has known very little innovation over the past decades. All the components were gathered to choose this kind of service.
Someone introduced me to a person who wanted to launch the same kind of activity. That's how I met my business partner, Pit Zens, who was quite advanced on the technical aspects, and we were complimentary through our respective skills to realise this common project. Pit has the know-how of the production system, and myself the one of the "business development", the strategy and the development in Luxembourg.
How do you combine technology and home dry cleaning service ? Could you introduce us to your main mobile application features?
At the beginning we did not have any mobile application, just a web application. The latter has the same system and is composed of the same features as the mobile application. We have copied the system of other platforms existing abroad. For example, the customer is able to choose the pick up date of the cleaned clothes. We have not created ourselves this concept, it was already successful abroad. The Luxembourgish market is quite suitable to this kind of service for which we notice high demand. The living standard here is high enough to afford the services we offer, so there are plenty of opportunities for us in Luxembourg.
Which have been the greatest challenges that you encountered at the beginning of your journey in 2017 ? How did you manage to overcome those?
The biggest challenges have been the implementation of the processes and the IT infrastructures. We did not have the skills internally and we had to get a global understanding of the system. At the beginning there were issues with the orders on our website, and we had to meet customers' expectations to finalise an order quickly.
We improved the quality of service on the platform to catch up that gap on actual clients' expectations. Everything was made from scratch: cleaning process, timing, logistics and traceability of the clothes.
Cash management is also challenging given that our business is quite cash consuming, mainly for the machines.
Our services are more environment friendly: we are using newer technologies which are less water-consuming and higher quality solvents that are more ecological. The digitization process including scanning and printing barcodes brings to additional costs. Insurance is one of the fixed costs for shipping and driver is one of the permanent positions.
Offering better quality and environment friendly services can be more costly, but at the same time it is part of our core values.
How have you managed to integrate your CSR and "green" strategy into your main values? In which way do you achieve to make your services "sustainable"?
Since the very beginning we have considered environment friendly aspects as our main value.
Cleaning industry is inevitably a water and solvent-consuming industry which brings environmental degradation. Our aim is to offer eco-friendly services. Our specificity is to offer "green" products, home delivery, online payment to serve each client properly.
Your laundry in Foetz is quite successful, and your Klin fleet expanded well! Could you please tell us more about "byKlin" and your future plans?
Project byKlin is a last minute opportunity. We have been contacted by City Concorde and we decided to open a new shop. Even if our services are digital only, we realise that there is still increasing demand for physical contact. People who shop in the shopping malls also take their laundry bag to the laundry. Ad-hoc services present in the shopping malls take advantage of the increasing crowd in the shopping malls.
We were thinking to open one or two well located shops, for more visibility. We wish to offer quality and locally made service.
We aim to continue growing, because laundry activity is both cash and human resources demanding. Currently we have a team of 20 employees which involves important fixed costs and not to forget that we are dealing with a volume business.
You might also be interested in: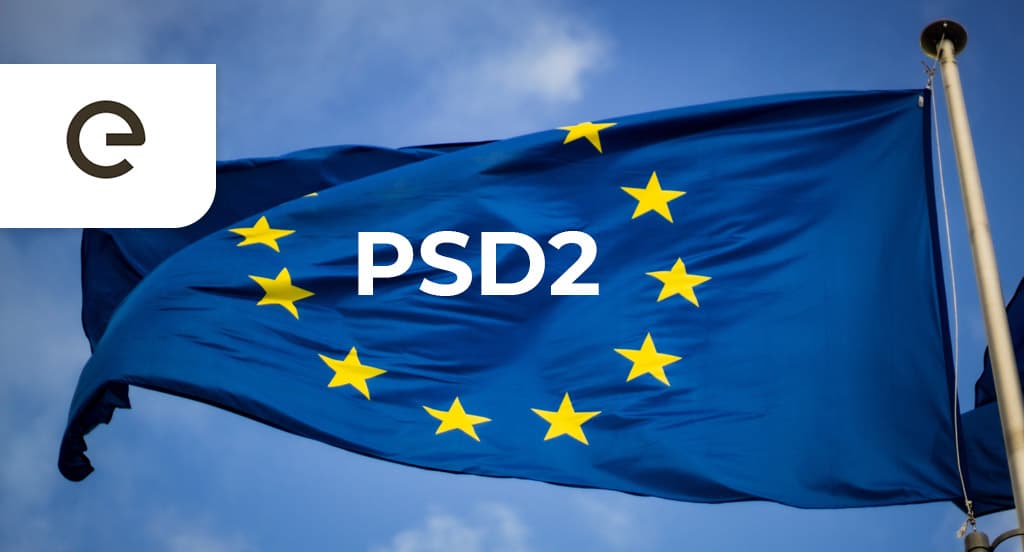 The new rules of the PSD2 Directive ensure more competition and at the same time better protection for consumers.
Arjen van Berkum talks about his professional background and shares the benefits of his contract management software methodology.
There are loads of ways to avoid bad situations and we share today 7 simple and effective tips to apply.
Want to open an Everest account?