How to grow your sales online
Like the trade in physical stores, ecommerce is far from being a static activity. It is necessary to carry out various promotional actions, campaigns, loyalty initiatives and others, properly planned, in order to captivate the consumer in key points to increase online sales. Offer of shipping, the execution of discount campaigns or the distribution of discount coupons are examples of common promotional strategies in e-commerce. Increase sales on your ecommerce website using best practices like the ones below:
WEBSITE – Have an excellent sales website
It is essential to keep in mind that if you are going to sell online, your website is your store! Making the analogy with physical stores, nobody likes to enter a disorganized, insecure and ugly store. You feel suspicious, have a hard time finding what you want and you certainly won't want to make the purchase. The same logic applies to the internet. Buying online is still an action that leaves many people unsure, so invest in overcoming these difficulties. Thus, you increase your chances of selling and gain the trust and loyalty of customers.
Invest in security: Show the customer that your website is safe for online transactions. By increasing the customer's sense of security, you are much more likely to make the sale!
Have a responsive, functional and navigable website: In addition to the product you are selling, the user experience during the purchase contributes a lot to loyalty. Try to eliminate bugs, unnecessary registration data and any other aspects that may hinder the purchase process. Leave the website clean, easy to understand and check that all links are working.
Build a visually attractive websit: The first impression is very important! In the online environment, it is much easier for a customer to give up the purchase. Avoid small, low-resolution images, fonts with bad colors and excessive ads.
Mobile Friendly: Nowadays, most people access the internet through smartphones. With that in mind, invest in a version of your online store that is easy to load and navigate on portable devices such as cell phones and tablets!
Visitors and customers, whether physical or virtual stores, simply love receiving benefits. In addition to being a form of encouragement to continue browsing the page or return on a future visit, this practice creates a kind of link by the expectation generated. Because of this, it is important to offer some type of exclusive benefit to your consumers. Some of the ideas you can use to further strengthen your relationship with your customers are:
Promotions;
E-books;
Webinars;
Online courses;
Temporary testing of products and services.
Invest in content marketing
Offering good materials, such as e-books, spreadsheets and infographics on a subject, makes the customer recognize the brand as an authority in that area. Obtaining users' emails it is also possible to bet on email marketing, which helps to establish a relationship that facilitates conversion.
If this strategy is well planned, content marketing will also give more relevance to your website and improve your performance in organic search. With simple SEO strategies, brand visibility in search engines can be further expanded.
SEO (search engine optimization)
For a business to be successful, it is important that the public is able to reach it and find it easily on the internet, mainly by searching. And for that, investing in SEO is extremely important! SEO is a set of techniques that, when applied to a content, page or website, make it more easily found by Google and other search engines.
Search traffic is usually extremely qualified and is free! Therefore, working in SEO allows the company to be found in the top positions in the main search engines to improve sales. And how to do that? Research keywords and terms that relate to your business and make a plan to use them on your website and content in general.
Make headlines and descriptions attractive for your portal and its contents, using keywords and thinking about customers' needs – how they would search for your business or what it offers.
Partner with other companies
A simple and agile method of increasing the visibility of your brand and the purchases is to establish partnerships with companies from other segments that serve an audience similar to that of your business. This practice is known as co-marketing and ends up being beneficial for all brands involved. In practice, it is as if the store that the customer already trusts indicates another company that he does not know yet or that he has not yet attracted.
This can be done through blog posts of these companies, the elaboration of e-books produced jointly, the sending of e-mail marketing campaigns to the contact bases of the two companies and even the offer of promotions aimed at two audiences.
Videos have become very popular in recent years. Investing in the production of these materials is essential for any online sales strategy. They are able to assist you in several points: They make your communication closer and more dynamic, they are excellent for demonstrating and explaining your services and products, they have more reach and engagement on social networks and are great to use in all stages of digital marketing. Basically, videos are extremely versatile tools that can assist in various online sales processes. Look at how you can embed them on your website:
Product description videos: Use the videos to better show the product and its features. A visual description attracts much more than writing!
Tutorial videos: Explain how to use the products and eliminate insecurities before purchase!
Brand presentation: Show the website visitor who you are and what is your differential. Use videos to make a good first impression and get more attention from the future customer.
FAQ: You can also record a video by answering frequently asked questions about the product. This attention to the customer who has already bought from you helps with loyalty and you may end up answering someone else's question.
Social networks can and should be great allies to improve sales, especially these days. Virtually everyone who accesses the internet regularly has an account on a social network – Facebook, Instagram, Twitter, Linkedin etc. In fact, several of these social networks have specific tools for companies.
Performing strategic actions of digital marketing on social networks can enhance the results of your company and help establish it among the best in your industry. Using social networks as a relationship channel with your customers is more effective than using them only as a showcase for your products.
The production of differentiated content that connects with your audience and takes into account the characteristics of each social network is a much more assertive practice. And to outline the most efficient digital marketing strategy for your company, it is very important to know which are the best social networks to invest in and also the particularities of each one.
Last but not least, to increase your online sales, it's importante continue to captivate even those who have already purchased your products. Who is already a customer of the company can buy more often if they have had a good experience, can refer your business to friends and acquaintances with the same needs and can also offer valuable feedback about your sales process. This will help you to be more and more effective.
And how to do that? Sending emails with the person's option to rate or give feedback on the purchase. If possible, include a feedback and evaluation section on the website, so that a new customer will have a better sense of what the product actually looks like and what the strengths and weaknesses are.
You might also be interested in: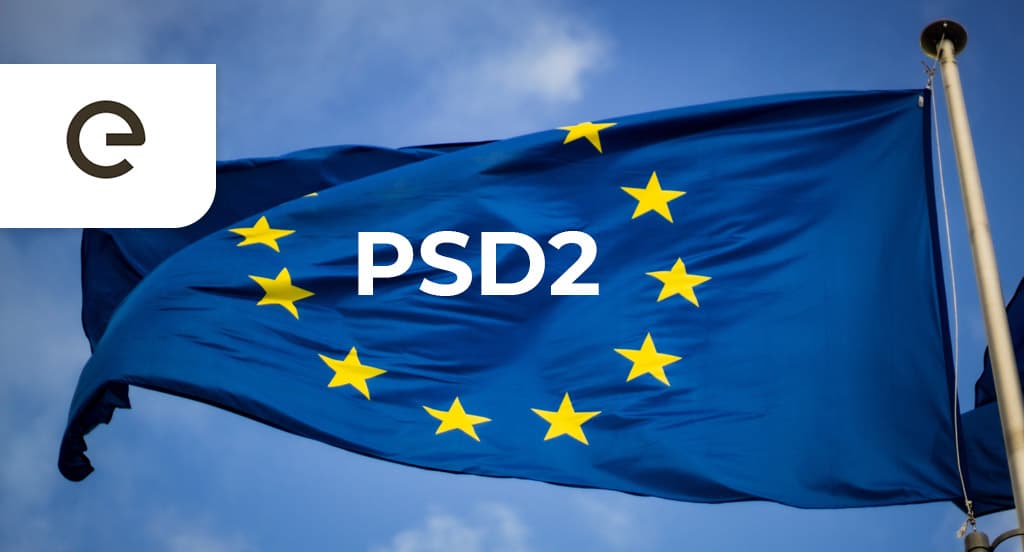 The new rules of the PSD2 Directive ensure more competition and at the same time better protection for consumers.
Arjen van Berkum talks about his professional background and shares the benefits of his contract management software methodology.
There are loads of ways to avoid bad situations and we share today 7 simple and effective tips to apply.
Want to open an Everest account?