#Biz talk: How co-working spaces are adapting to our current situation?
We had the opportunity to interview Michael Brittingham, Community Manager and Director of Partnerships at Spaces Luxembourg (IWG), located just a stone's throw from the train station. This coworking space was established in Luxembourg in 2019. Spaces offers offices but also meeting rooms for start-ups, entrepreneurs but also for larger teams. Michael shares with us his vision of the community and the Spaces brand. 
Michael, thank you for sitting down with Everest. As the Community Manager at Spaces Luxembourg, can you tell us more about Spaces and your role?
Thank you for having me and providing this opportunity to talk about our Spaces Brand.
Spaces started in Amsterdam in 2008 and has been on a mission to change the "going to work" feeling ever since. We provide a creative environment with a unique entrepreneurial spirit. Our free- spirited vibe attracts an energetic community of positive and openminded business thinkers who love to meet new people.
As a member of the Community teams, I am an additional team member for every company that calls Spaces home. Additionally, I train and support our colleagues, to help introduce our Spaces brand and maintain our Brand DNA.
You have had an interesting career and are originally from the US, how has your experience and background helped you as a community manager?
My years in Education and Hospitality have provided me the ability to work with a multitude of different people, and this experience helps me to really blend well with all of our members and provide an atmosphere that is vibrant, positive and uplifting. This is essential, in my opinion, to building a Community where people are happy and want to be a part of it on a regular basis. The years spent living and working on the Beach has also helped forge my peaceful state of mind which I share with all with whom I am contact with.
What makes Luxembourg unique to you?
There are so many things that make our Grand Duchy unique, including our location in the heart of Europe. Our diverse culture and blend of people, in addition to the ability to be so close to major cities and destinations is really an advantage any company wanting to make an impact globally. The fact that most citizens are trilingual, is another significant trait.
How has COVID changed the way people use office spaces? How will co-working spaces adapt to our current situation?
The current situation has accelerated a movement where a hybrid style of working is becoming the "new norm". It has become evident that remote work is not only possible, it can be very productive as well. Our global network of locations is perfectly suited for this paradigm shift as we provide flexible, serviced workspaces where working from anywhere is possible.
Our top priority is the health and well-being of our customers, employees, and guests and in order to do so, we have taken the principles of social distancing and adapted the layouts of our Meeting Rooms and Offices, and we are working in line with global health and safety regulations to ensure that all of our locations are clean, well serviced, easy to access, and reliable.
Additionally, our meeting rooms are equipped with High Speed internet, as well as large screens so when hybrid meetings occur, team members are not huddling around small screens and are able to comply with Social Distancing while still being actively involved with those present both physically and virtually.
How important is a sense of 'community' in the corporate world and are we seeing an increased need for this?
Spaces is built on its community. Our goal is providing a thriving community where our Members can watch each other's business grow because of people and ideas. We believe that success breeds more success and we know that today's connections could be tomorrow's new business.
That said, being part of a community is a tremendously important aspect of team members feeling involved and connected, especially if they are remote. It also helps to create a comfort level that maintains interest and helps to increase productivity. As people work remotely, the necessity to collaborate still exists and we provide an environment to do so, whether in person or distributed across locations globally.
Today, Spaces is the largest coworking space in the country, and the brand plans to open eight sites by the end of 2022, including the next one on Boulevard Royal. Thanks to Everest, you can benefit from a discount to access the Business Club, including coworking spaces, private offices, and meeting rooms. More information here.
You might also be interested in: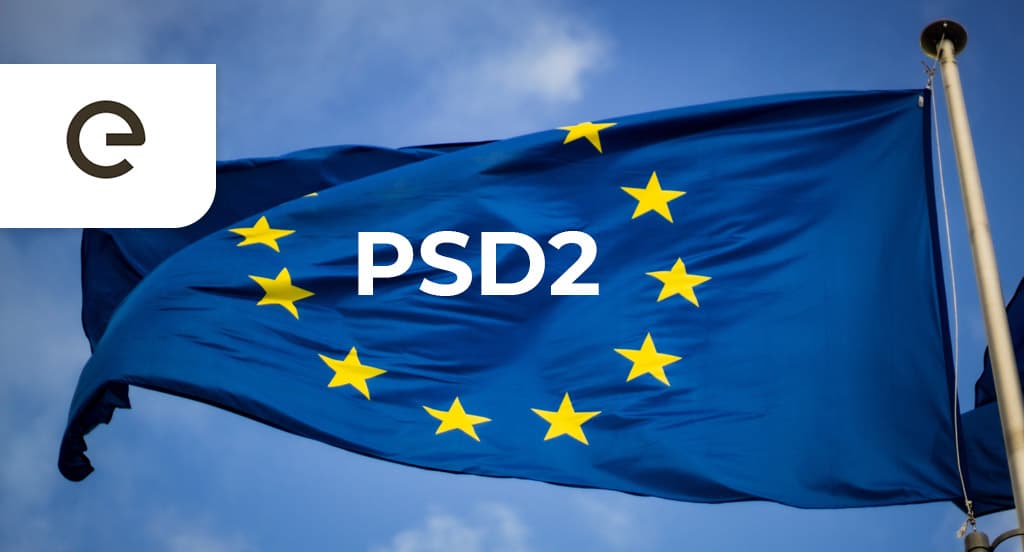 The new rules of the PSD2 Directive ensure more competition and at the same time better protection for consumers.
Arjen van Berkum talks about his professional background and shares the benefits of his contract management software methodology.
There are loads of ways to avoid bad situations and we share today 7 simple and effective tips to apply.
Want to open an Everest account?