#Biz talk: What are the main opportunities and challenges startups are currently facing? Raymond Schadeck shares his vision and thoughts.
We had the pleasure to interview Raymond Schadeck, member of our Board, who after nearly 30 years with a Big Four firm is now serving as independent director in local and foreign companies like for example Banque Raiffeisen, Intesa Sanpaolo Group, CDCL S.A., Minusines, Luxexpo the Box, etc. Very involved in social projects, Raymond presides over local charities and NGOs mainly in the educational field. Raymond finds his motivation on subjects such as sustainability, innovation (used to be the chairman of Luxinnovation), mindfulness… We asked Raymond's opinion about the startup ecosystem, especially in the current context, but also his thoughts about upcoming opportunities for startups and his main recommendations.
1. With years of experience in audit and as an independent member of several boards in Luxembourg, what are your thoughts about the startup scene in Luxembourg?
Start-up promotion is one of the Government's as well as the business associations' key drivers for growth and diversification of the Luxembourg economy. Just refer to the multiple initiatives of the Government, the business associations or both of them in partnership which have pumped up over the last decade. Just to name, for example, Startup Luxembourg of the Ministry of the Economy; the House of Start-Ups of the Chamber of Commerce, the LHoFT foundation, a public-private initiative and so many more. And the list of successful start-ups is getting longer and longer. As a former chairman of Luxinnovation I have also had the chance to realize the attractiveness of Luxembourg for start-ups from other countries as well as the super brand Luxembourg has as a start-up nation in other start-up centers of the world.
2. According to you, what are the biggest challenges that startups must currently face?
The biggest challenge for start-ups in general has always been securing the required financing during their development stage. With the present crisis this is not necessarily going to improve as especially the private finance institutions might tend to become even more selective and prudent in their decisions.
The other challenge start-ups often face is adapting their governance to their respective development stage. Indeed many start-ups are the result of a bunch of people or friends even with similar backgrounds thinking the same way, which in an initial phase might be of advantage. This lack of diversity too often though turns into a huge disadvantage in later stages of development where challengers with different backgrounds, experiences and views are becoming crucial to assure development plans address all the facets of a successful business medium or long term.
3. During the webinar organized by the HoST, you mentioned that there would be a huge pressure on companies to deliver more sustainable products/services. How startups could grasp opportunities linked to this urge from the audience?
I indeed believe that the present crisis is the launch of a new era. Indeed many people's perception of what is important and what is not has drastically changed. The best proof of this are social media where the posts of non-vital acquisitions have been replaced by posts of nature, families, hobbies like gardening or cooking. Or as I have recently had the chance to write in a carte blanche of Paperjam the word 'to be' has taken the lead again on the word 'to have'. So sustainability is in my opinion the big winner of this crisis, as it has drastically increased our sensitivity to the importance of taking care of nature as well as our families and close friends and people in general. At the same moment many Governments, like Luxembourg, have discovered that this crisis is a unique opportunity to accelerate the action plan to more sustainability and have even in full transparency announced recently that the present public support packages should be linked to sustainability factors going forward. You should indeed 'never waste a good crisis!'.
And unless we want to go back to how our parents or grandparents lived, more sustainability can only be reached via technology which should be superb news for many start-ups.
4. In which major fields do startups must focus on and what type of technology would be more relevant?
Especially those who are active in technology and sustainability but also those who are active in the sectors which will benefit from that upcoming boom like :
technology – including AI, cybersecurity, … but also technologies helping industrial and service companies to become more sustainable in their production and delivery processes
communication – technology but also content … people are more and more fed up with fake news
health care sector
5. What would be your main advice to entrepreneurs in the current situation?
Don't expect that the world will go back to normal. Realize that this crisis marks the beginning of a new era.
Seriously reflect and try to guess what challenges but also what huge opportunities the transition period we are in will generate and to do so you need to speak to all of your stakeholders how they see their future. It is indeed proven that first movers in a transition phase are always the big, big winners. So your organisation needs to be lean enough to constantly adjust to changes in this transition to a new era.
As a friend of mine posted recently "5 years ago my employer asked me where I want to be in 5 years and I have to admit I was drastically wrong!"
You can find the webinar organized by the House of Startups (HoST) "COVID-19: awakening and opportunities for startups" with Raymond Schadeck as guest speaker here.
You might also be interested in: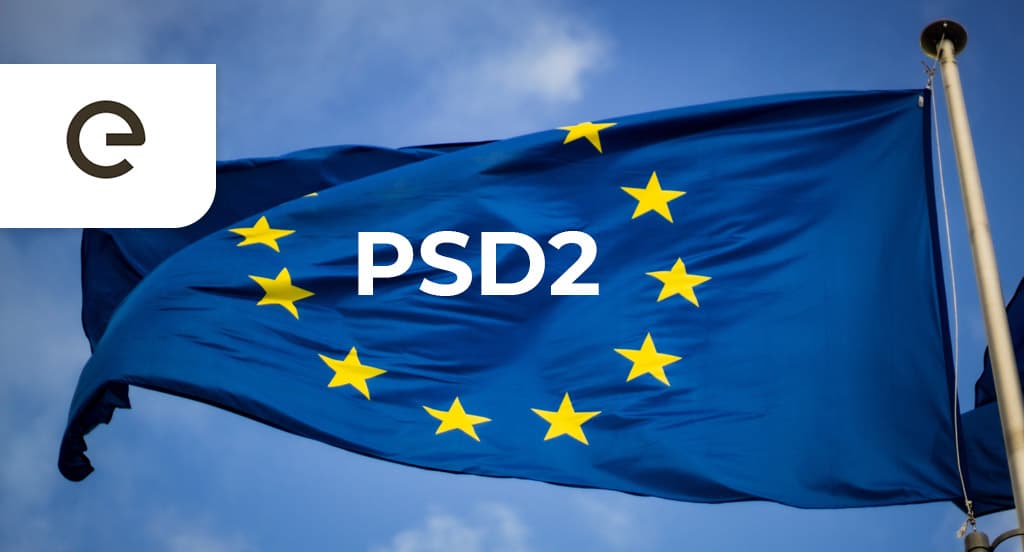 The new rules of the PSD2 Directive ensure more competition and at the same time better protection for consumers.
Arjen van Berkum talks about his professional background and shares the benefits of his contract management software methodology.
There are loads of ways to avoid bad situations and we share today 7 simple and effective tips to apply.
Want to open an Everest account?