Faced with Covid-19, how to deploy a digital workplace in an emergency situation?
The must-have digital tools to work efficiently remotely for small businesses
Faced with the spread of the coronavirus, the government is calling on companies to promote teleworking via the Internet. Some companies prepared themselves to manage a massive use of telework weeks before official announcements. In recent years, the collaborative tools increased and are now essential to the proper functioning of a telework organisation. Most studies have shown that employees who work from home work better, work longer, and don't really lose efficiency. However, there are some challenges that need to be overcome. What tools and digital resources can our organisations use to facilitate seamless remote work?
If you are a small team and if you don't know which tools to use for remote working, we have selected essential collaborative tools that we use at everest. They could improve your efficiency, even when working remotely with your collaborators and can be implemented very easily and quickly for small teams.
Essential digital tools to facilitate teleworking:
1.   To share documents and files
In order to be able to work remotely, it is important to be able to access all these working documents. With Google Drive, you can create and save all your documents in the cloud, instead of on an internal server only accessible from your company network. This tool will allow you to access your documents at any time, from any device. In addition, you will be able to share your documents with your colleagues at any time and determine the access you wish to give them (consultation, modification, addition of comments). This tool is particularly practical for collaborative work. WeTransfer is certainly the most popular online service for sending large files. All you have to do is go to the site, enter the email address of the person who should receive the file, your own email address and an accompanying message (optional). It is possible to enter up to 20 different recipient addresses.
Wetransfer allows you to transfer any file up to 2GB to one or more email addresses, and recipients simply click on the link sent to access it. Recipients receive a notification in their mailbox with a link to download the file. The link remains active for 7 days and then the file is removed from the servers.
2.   To maintain smooth communication
When working away from each other, maintaining fluid communication often becomes a challenge. Tools like Slack can reduce these distances. Slack allows you to have organized conversations. Indeed, conversations take place in dedicated spaces, called "channels". Each chain can be dedicated to a work team, a project or a subject. In addition, as agile as e-mails, this solution allows you to have fluid conversations and to be between colleagues and promotes collaboration.
Cisco Webex Meeting, which enables online meetings and screen sharing, and Microsoft France, which is offering companies a professional version of its collaborative and videoconferencing platform, Teams, for six months. Many tools also exist for the organizer of video conferences, such as Google Hangouts. This allows you to keep your meeting planning but at a distance!
3.  To better manage daily tasks
Asana
Asana is a productivity tool acclaimed by all enthusiasts of solutions that allow you to work more efficiently and intelligently. In addition to fulfilling the key functions of task management and project management, Asana is designed as a collaboration tool to make teamwork more fluid, clearer and more efficient. Once registered, you will have access to a clear and limpid interface. On the right is a pane that allows you to browse projects and tasks from folders and tags. You will also find a list of your team members. At the top of the screen a menu to access your tasks. This is where you will organize the completion of a task or delegate it to a collaborator or a team. Asana also offers a whole series of keyboard shortcuts to go even faster. Asana also offers mobile solutions to allow you to access all your useful information while on the move.
Trello
Trello: a solution used by many companies of all sizes. It is true that Trello offers a tool that is simple to implement and particularly effective. Trello makes it possible to organize everything simply alone or in a team. Forget exchanges by email, spreadsheets or complicated management. Trello offers a table by project facilitating a 360° view of your project.
4.   Manage team expenses (and more)
Everest is an all-in-one solution that proposes expense management tools, virtual and plastic corporate cards. Everest offer 100% online service, accessible directly from desktop. You can open an account, order cards, manage your team expenses and benefit from exclusive community deals from one platform.
Manage expenses & increase purchasing power: everest allows companies to manage purchasing with smart expense management tools. The corporate card allows flexible purchasing power and the possibility to pay later. The cardholder can top up the card from his bank account when needed.
Order multiple cards for the whole team: companies enjoy flexibility and issue cards as much as needed for team members, salespeople on-the-go and can control the spending limits allocated for each card.
Save money on everyday essentials for the business. Benefit from discounts and special deals on international travel: hotels, car rental and exclusive access to airport lounges.
You might also be interested in: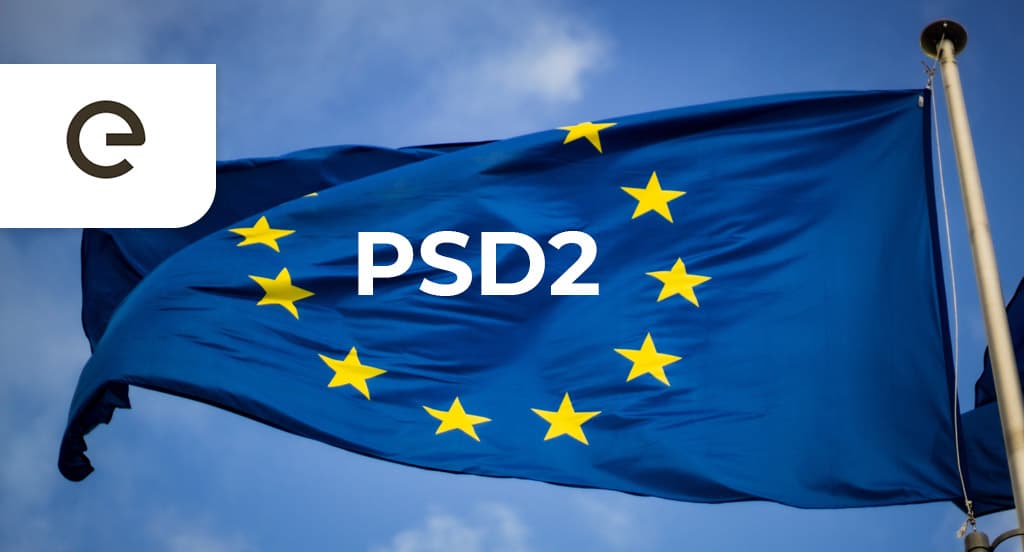 The new rules of the PSD2 Directive ensure more competition and at the same time better protection for consumers.
Arjen van Berkum talks about his professional background and shares the benefits of his contract management software methodology.
There are loads of ways to avoid bad situations and we share today 7 simple and effective tips to apply.
Want to open an Everest account?